One cannot build unless one has resources. They are the tools used to develop a clan. To build troop-related structures (camps, barracks, and troop personnel), you need to pump elixir from the ground. To build non-troop-related structures (upgrade town hall, walls, towers, cannons, …), you need to mine gold from the ground.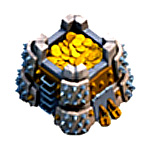 &nbsp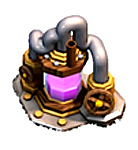 To further make these resources valuable, they are interdependent, or rely upon each other. This means to make the elixir collectors more efficient, gold is required. To upgrade the mines, elixir is used. This means the following:
Mines and collectors have to be upgraded in tandem because they are symbiotic.
Without these resources, you cannot evolve your clan.
It is imperative that you upgrade collectors and mines… quickly. Doing so will allow you to upgrade everything else in the game.
[ Return to the Tutorial Index ]