Now that we know what an
identity matrix
is and how to calculate a
determinant
(at least a 2x2 determinant), we can calculate an inverse. First, let's get some notation straight. The inverse of a matrix is indicated by placing a -1 exponent either on the name of the matrix or the matrix itself.
If we wanted to talk about the inverse of matrix D, we could write it like this.

If we knew this to be matrix D...

...we could write the inverse of matrix D like so.

When using advanced calculators, this is exactly how we get the calculators to compute an inverse. Now, let's see how it is we calculate an inverse by hand. We will use a generic matrix to explain. Here is matrix E.

To calculate the inverse, we need to follow this rule.

Notice this: 1) we have to calculate the determinant of E and place it in a denominator, 2) the 'a' and the 'd' switched positions, and 3) the 'c' and 'd' did not move, but their values are now the opposite. Here is matrix D from above. We can use this to see how an inverse can be calculated on a specific matrix.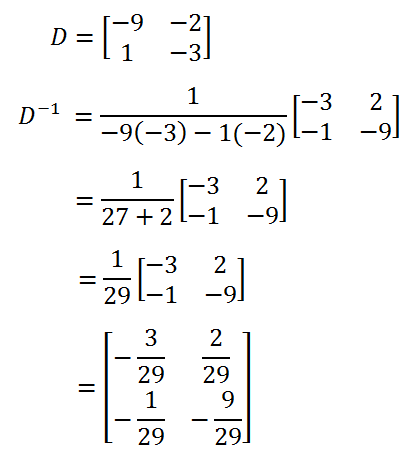 Here is another example.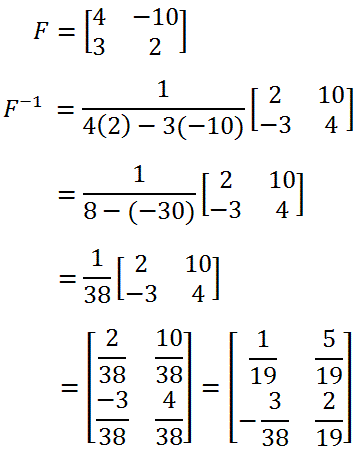 Here is a video that will help you to understand how to determine the inverse of a matrix. It will explain crucial points, like what an identity matrix is, how to calculate determinants, and how to get an inverse both by hand and with a calculator.

ideo: Inverse of a Matrix: Multiplicative


uiz: Inverse Matrices