Determine the measure of angle FVN and major arc FUN within the diagram that follows.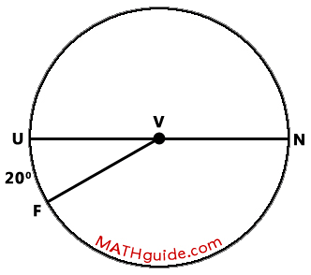 Chord UN travels through the center of circle V, which means it is a diameter. This also means that arc NU is half of a circle, which makes it 180 degrees in measure.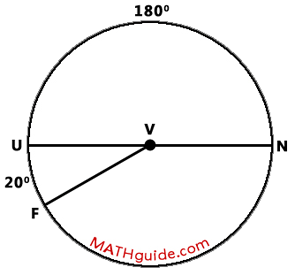 According to our diagram, arc FUN is equal to the sum of arc UF and arc NU. Since 20 degrees plus 180 degrees is 200 degrees, the measure of major arc FUN is also 200 degrees. Now, let us move toward the central angles within the diagram.
Since arc UF is 20 degrees, central angle FVU is 20 degrees. Likewise, central angle UVN is equal to 180 degrees based upon the arc it intercepts.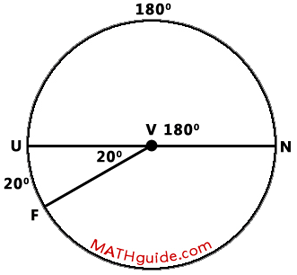 As we examine the diagram further, we can see that there is an angle relationship that is important to recognize: angle UVF + angle FVN = 180 degrees. Since angle UVN is 20 degrees, angle FVN has to be 160 degrees.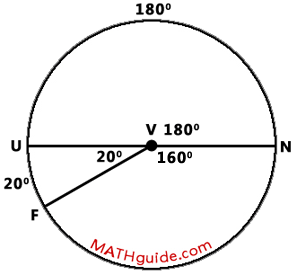 ideo: Central Angles and Arcs


uiz: Circles: Central Angles and Arcs