Imagine rolling a pair of 6-sided dice and you recorded the sum of the two dice. Each die that is rolled can produce a number 1 through 6. So, the sum of the dice would be anywhere from 2 to 12.
Let us say we rolled those dice and recorded the sums. Here could be that list of sums.

We could place these sum in order, from smallest to largest.

We could also place these numbers in a table. Since rolling dice and adding them gives us outcomes anywhere from 2 - 12, we can place those possible sums in one column of a table, like so.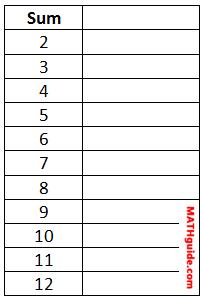 In the next column, we can place how many times those sums occur. For instance, there are two 2s and four 7s. We can place those values in the table for all sums, like so.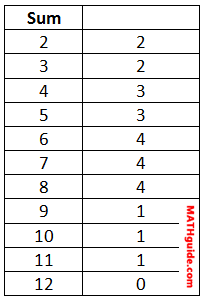 The second column is called the frequency. Placing that title at the top completes our frequency table, which has been placed below.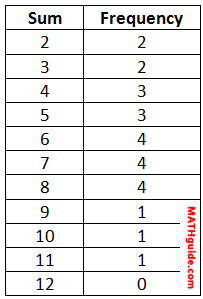 uiz: Frequency Tables