In our last section, we saw how
Beginner Level Proofs
work. This section will show us how statements logically link together with other statements to form flows of thought.
While it may not necessarily be the case, a great way to prepare for harder levels of problems is by proving triangles are congruent, using one of the five methods, listed in this table.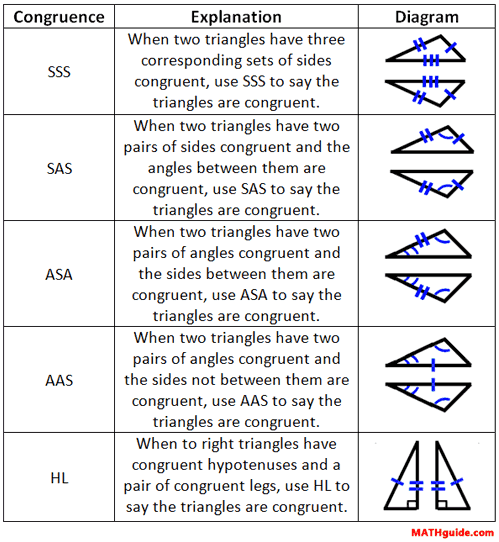 Many problems geometry students face deal with triangle congruence. Be aware that some people have trouble with proofs because they fail to see how statements can be used to form new statements, as demonstrated by this diagram.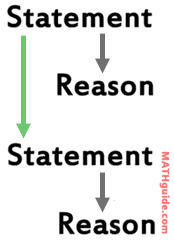 Let this video show you how to prove two triangles are congruent based upon different given situations.