This function, f(x), is a beginner level problem because it is composed of three simple functions melded together into one function.

The function f(x) has three sections, which indicates there are three pieces to the graph.

Each section is a horizontal line bound by different conditional statements. The conditional statements (statements with inequalities) are domain values and the function values (numbers to the left) are range values.
To graph the red section, we will graph the horizontal line, y = -2, but only with the domain values (x-values) less than 1, like so.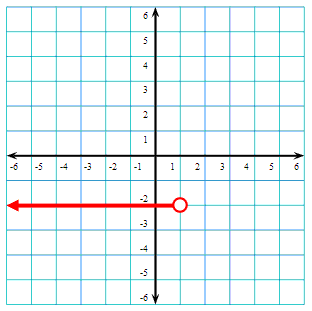 Likewise, we will graph the next section of the graph, which is another horizontal line. However, this blue horizontal line, y = 3, will be graphed between x = 1 and x = 3, like so.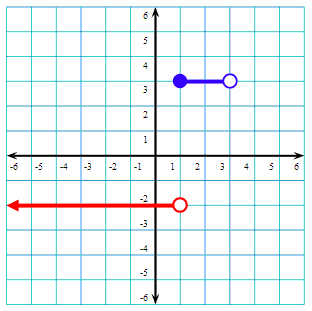 Next, we will graph the final horizontal green line, y = 4, when the x-values are greater than or equal to 3, like so.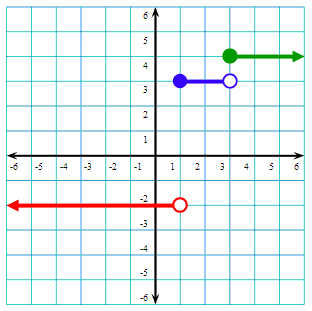 View our video on this beginner level problem.