Say we had an angle like 15°. If we wanted the exact value of this angle using any trigonometric function, we could not calculate it. 15° is not a special angle. However, we can calculate double its value, which allows us to use a half-angle formula.
We should look at a specific example, like this.
Example: Calculate the exact value of cos(15°).
We can calculate the cos(30°). So, we can use the half-angle formula for cosine. Start like this.

Writing our problem like this allows us to use the half-angle formula for cosine, like so.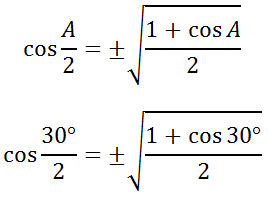 Using our knowledge of special angles, we know the exact value of cos(30°). We also know that the cosine of angles in the first quadrant are positive ratios. So, there is no need for the plus-minus sign.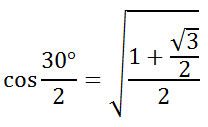 Getting a common denominator in the numerator to clean up the right side of the fraction, we get these next steps.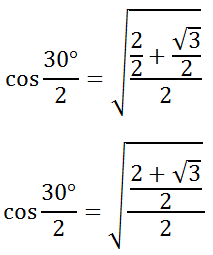 Cleaning up the complex fraction, we have to change the problem from division by 2 to multiplication by 1/2.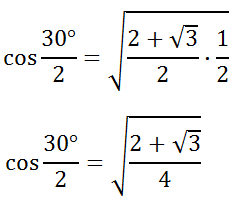 We can simplify the radical by using the square root on the numerator and denominator separately.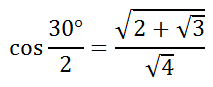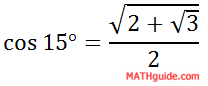 Our solution for cos(15°) is a ratio that contains a radical within a radical.